Free Downloadable eBooklets
Below are free eBooks to download and enjoy. Read all about professional butterfly farming and how you can easily start up a butterfly farming business in your own home. Read and learn about creating a butterfly habitat in your own garden. We hope you'll enjoy these free eBooks.
Nigel Venters and The Butterfly Boutique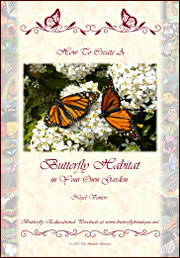 "How to Create a Butterfly Habitat in Your Own Garden"
FREE!
Click here to download this FREE eBooklet!
(PDF format)

"All About Professional Butterfly Farming"
FREE!
Click HERE to Download Now!